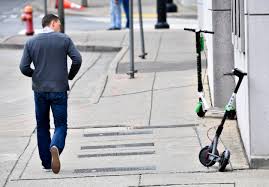 Autonocast
The War Over Urban Mobility Data
June 5, 2019
The Mobility Podcast #033
Critical MaaS with David Zipper
March 5th, 2019
What is MaaS, and how do we get there? And what do walled gardens have to do with the future of transportation?
David joins SAFE Greg and BB&K Greg for an exploration of Mobility-as-a-Service (MaaS) that cuts through the buzzwords in search of its true meaning and purpose.
CO MOTION PODCAST
Standards and Practices - Greg Lindsay chats with David Zipper
Episode 26. Greg Lindsay chats with David Zipper about integrating public and private modes of transportation into Mobility-as-a-Service platforms, without letting companies create mobility "walled gardens", or having privacy advocates turn against city-run multi-modal networks.